Skip to Content
Dermal Fillers and Injectables in
Studio City, CA
If you're looking for a non-surgical alternative to reduce wrinkles and fine lines, Smooth Skin Lounge in Studio City, near Burbank, North Hollywood, Sherman Oaks and surrounding Los Angeles communities can help. We are nationally certified for CoolSculpting®, Botox®, and the Juvéderm® family of facial fillers. We are a Top 100 account with Allergan, the manufacturer of Botox® and Juvéderm®. Using dermal fillers and injectables, our goal is to help you look and feel revitalized and wrinkle-free*.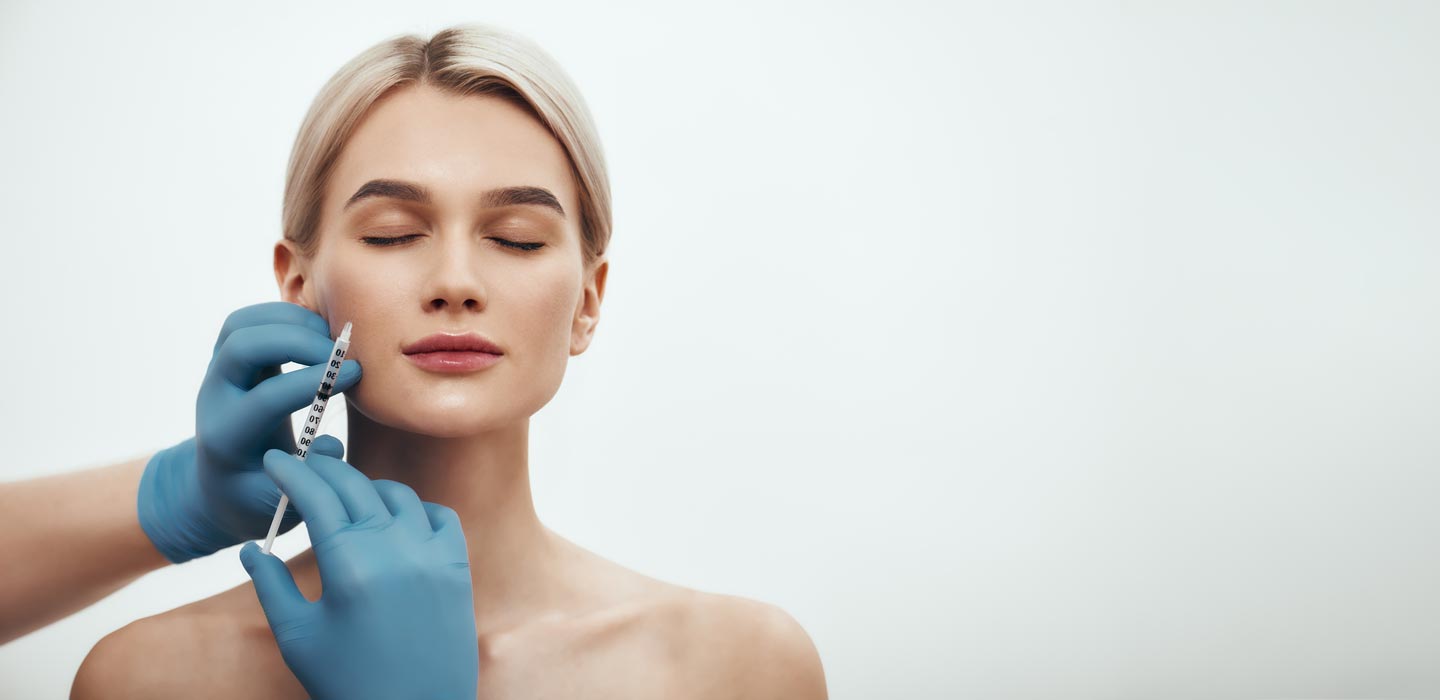 How Do Dermal Fillers and Injectables Work?
Facial fillers and injectables are substances used to fill out fine lines and wrinkles in the face, restoring a more youthful appearance*. They work by adding volume under the skin around the eyes, cheeks, nasolabial folds, and lips. Botox® (botulinum toxin) works by relaxing or paralyzing certain facial muscles by blocking the nerves that cause the muscle to contract, thus removing the wrinkle. The results for Botox® may last three to four months*, while other fillers and injectables may last up to two years.*
What Are Dermal Fillers and Injectables?
Facial fillers are products used to increase volume in the face which can decrease the appearance of fine lines and wrinkles, restoring a more youthful appearance*. There are several types of filler treatments, and each has its own indication for use depending upon the site to be injected. A personalized plan is made after your free consultation with our highly trained medical staff, based on your needs and desires. Among the products we recommend are:
What Can I Expect During the Procedure?
When you come in for your procedure, you'll feel as though you're in a luxurious spa, not a cold, sterile medical office. The expert staff will make you feel comfortable during your visit. The procedure takes about 15 to 30 minutes, depending upon the number of sites to be injected*. Your face is gently cleansed and the injection site(s) is marked. The agreed upon site(s) is injected with a very small needle. You may experience some redness or slight swelling at the injection site(s) immediately after the procedure*.
*Results may vary.
Contact Smooth Skin Lounge Today
Smooth Skin Lounge accepts all forms of payment including cash, credit and gift cards. Financing is available through CareCredit®, a medical financing plan with monthly payments available.
Our staff in Studio City, near Burbank, North Hollywood, Sherman Oaks and the surrounding communities of Los Angeles want you to feel re-energized and rejuvenated with our help. All injections are done by our medical staff for your best result. We have a 98 percent satisfaction rating from our guests. Contact Smooth Skin Lounge today for a luxurious and safe spa experience to achieve your best look*.
START YOUR TRANSFORMATION
Request an Appointment