Skip to Content

Juvéderm® in
Studio City, CA
Our staff at Smooth Skin Lounge in Studio City, near Sherman Oaks, North Hollywood, Burbank, and the surrounding communities of Los Angeles, want you to look your best. We are a nationally certified trainer for CoolSculpting®, Botox®, and the Juvéderm® family of fillers. All Juvéderm® Ultra and Juvéderm® Ultra Plus® injections are done by a physician assistant or nurse practitioner, and a medical assistant. We are passionate about aesthetic medicine and providing excellent care to our guests.
Where Can Juvéderm® Be Used?
There are several different formulations of Juvéderm® available, each with a specific indication of use. It can be used to plump lips, lift cheeks, and smooth wrinkles and perioral or parentheses lines.
How Will I Know Which Type of Juvéderm Is Right for Me?
Contact Smooth Skin Lounge to schedule a free consultation, and a personalized care plan will be made for you. Our team of aesthetic medicine caregivers is knowledgeable about all of the Juvederm options and will include your input so you can be assured it reflects your needs and desires.
How Is Juvéderm Ultra® Used?
Juvéderm Ultra® can be used to smooth moderate to severe wrinkles and facial skin folds by adding volume to the skin.* It can also be injected in and around the lips to add volume and fullness.*
How Is Juvéderm Ultra Plus® Different?
Juvéderm Ultra Plus® is a thicker version of Juvéderm Ultra®. It is used to correct more severe wrinkles such as nasolabial folds, marionette lines, or as a filler for cheeks. It can be used as a liquid facelift to rejuvenate and enhance facial contours.* It can also be used as a hand rejuvenation treatment.*
Looking to Reveal a Glowing Complexion? We're the Juvéderm® Experts!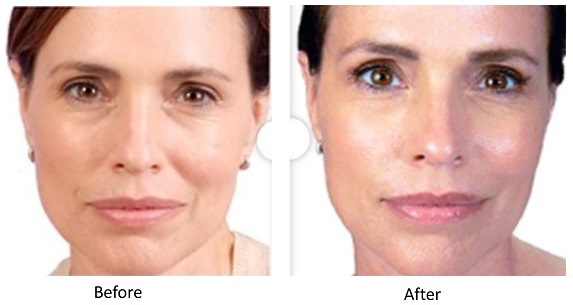 What Can I Expect After the Juvéderm Injection?
You will see results immediately after the procedure.* Results last up to two years and can be repeated as desired.* You can resume light activities after your Juvéderm® injection and resume your normal activities and exercise within 24 hours*. Possible side effects last from two to four weeks. They are temporary, minimal, and include slight swelling, redness, bruising, lumps or bumps, pain, itching, or discoloration at the treatment site.*
*Results may vary.
What Is the Cost of Juvéderm® Injections?
The cost of Juvéderm® varies based on the type used. This is determined based on a personal assessment of your needs. Smooth Skin Lounge accepts all forms of payment including cash, gift cards, and credit cards. We offer financing through CareCredit®, a medical financing company that offers zero percent financing with monthly payments. We also run Juvederm specials so give us a call.
Our staff in Studio City, near Burbank, Los Angeles, Sherman Oaks and surrounding communities want you to leave looking your best. We are a top 100 account for Allergan, the manufacturer of Botox® and Juvéderm®. Pamper yourself and contact Smooth Skin Lounge today.
START YOUR TRANSFORMATION
Request an Appointment