Skip to Content
Lip Injections and Lip Fillers in Studio City, CA
Our staff at Smooth Skin Lounge in Studio City, near Burbank, Sherman Oaks, North Hollywood and the neighboring Los Angeles areas, feel passionately about aesthetic medicine. We strive to provide the best possible lip injection care to our guests for lip fillers. We are a nationally certified trainer for CoolSculpting®, Botox®, and Juvéderm®. We have a 98 percent satisfaction rating from our guests and are a Top 100 account for Allergan, the manufacturer of Botox® and Juvéderm®.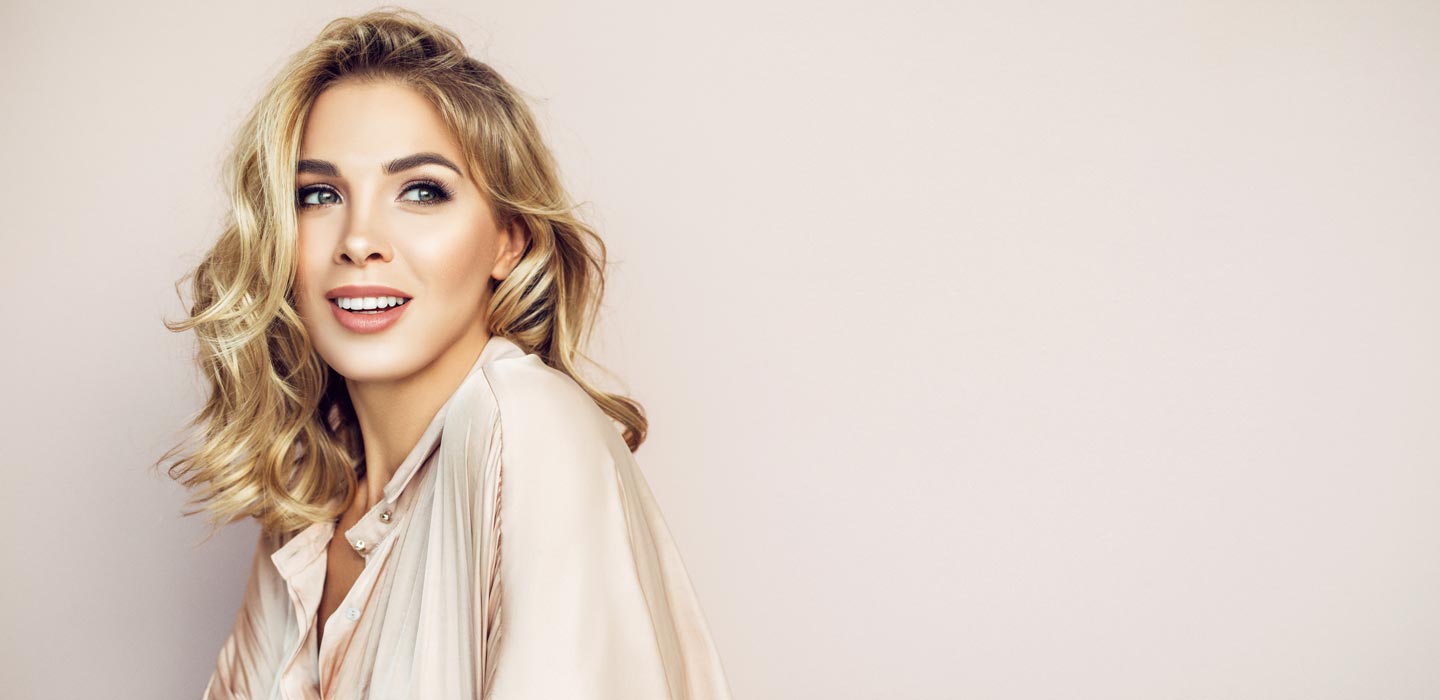 Which Lip Injection Product Is Right for Me?
Contact Smooth Skin Lounge to schedule a free consultation on lip fillers with our experts in aesthetic medicine. They will assess your face and offer a personalized plan that reflects what your aesthetic goals. All Juvéderm® injections are done by a physician assistant or nurse practitioner, and a medical assistant who is knowledgeable about all of the treatment options and will advise you on which product is indicated for you.
What Products Are Offered for Lip Injections?
The staff at Smooth Skin Lounge by Infinity Med Spa use Juvéderm Ultra®, Juvéderm Vollure™, Juvéderm Volbella® and Restylane® to inject lip fillers to help them appear fuller and more voluptuous.*
Juvéderm Ultra®
Juvéderm Ultra® filler can be injected in and around the lips to add volume and fullness.*
Juvéderm Vollure™
Juvéderm Vollure™ is made with hyaluronic acid utilizing Vycross™ technology, which is a formula combining 90-percent low molecular weight hyaluronic acid with 10-percent high molecular weight hyaluronic acid. This results in a smoother, more easily injected gel.
Juvéderm Volbella®
Juvéderm Volbella® is injected into and around the lips and mouth to smooth any lines in the skin and add fullness and definition.*
Restylane®
The Restylane®line of lip injection provides subtle lip enhancement to smooth the lines around the mouth. Restylane® also adds lift and volume to the cheeks to help reverse the signs of aging.*
What Can I Expect After the Injection?
You see results immediately after the procedure.* You can resume light activities after your injection and resume your normal activities and exercise within 24 hours.* Possible side effects that may occur are temporary and may cause some discomfort including slight swelling, redness, bruising, lumps or bumps, pain, itching, or discoloration at the treatment site.* Results may last up to one to two years and can be repeated as desired.*
*Results may vary.
What Forms Of Payment Are Accepted?
Smooth Skin Lounge accepts several forms of payment including cash, gift cards, and credit cards. We offer financing through CareCredit®, a medical financing company that offers zero percent financing with monthly payments.
Contact Smooth Skin Lounge in Studio City, near Burbank, Sherman Oaks, North Hollywood and the neighboring areas of Los Angeles, today to be treated to a luxurious spa experience to enhance your lips and create a great smile.* When you step into our office, you will feel as though you have arrived at luxurious and calm spa, not a hectic medical office. When you leave, it will be with plump, voluptuous lips!*
START YOUR TRANSFORMATION
Request an Appointment