Skip to Content
Laser Hair Removal in Studio City, CA
We are recognized as the experts in laser aesthetic medicine*. Over the past 10 years we have perfected the art of laser hair removal and use advanced techniques to help our patients achieve results whether it be for your lip or chin, bikini hair removal treatments or underarm*.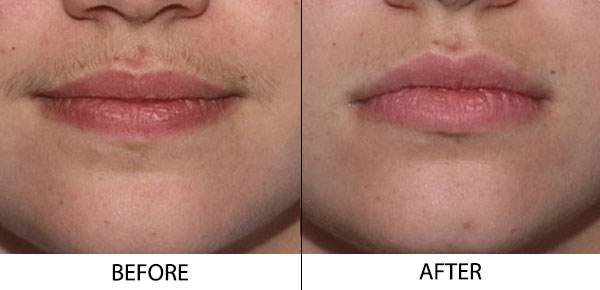 Is Laser Hair Removal Safe?
We use the most recently FDA approved laser system*. Side effects are rare*. Some patients may experience some slight reddening or local swelling at the treatment site, but this typically goes away within hours*. On rare occasions, some blistering or bruising may occur, but typically resolves quickly*. The skin may also become lighter or darker following treatment, but will generally return to normal within a few weeks*. Limiting sun exposure before and after treatments will minimize risk of complications*.
What Kind of Results Should I Expect?
The number of treatments required depends on several factors related to your specific kind of hair and skin type. Usually six treatments spread out 6 weeks apart are required to achieve satisfactory results*. Following each treatment, you can return to work and resume all regular activities*. There is no downtime and many patients come in on their lunch breaks and go right back to work afterwards*. It is a safe, comfortable way to get rid of unwanted body hair*.
Can All Hair Colors Be Treated?
Our best in class technology state of the art lasers offer you customized treatments according to your hair color, texture and body location. Hair with at least some pigment in it (black, brown, red) can be treated*.
What Does Laser Hair Removal Feel Like?
Since we have the newest technology on the market it allows the treatments to be much more comfortable than older laser technologies*. Most patients describe the treatments as feeling as though the area feels moderately warm and the feeling of a rubber band making contact with the skin*. While we do provide numbing cream that patients can purchase, most patients do not feel a need to use it.
*Results may vary.
START YOUR TRANSFORMATION
Request an Appointment